Educational and Technological Center
In addition to the supply of tools and equipment, HALTEC develops the technology for parts machining, works out the control programs and technology adjustment, provides training for operators, and introduces advanced methods of processing.

3,000-square-meter Training and Technological Center in Ulyanovsk ensures the high level of these services. There are high-speed machining centers MAZAK, show room, a unique consignment warehouse with modern equipment and special programs for organizing tool stock and logistics.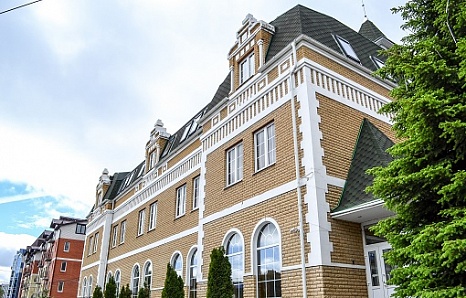 There is a production workshop in "HALTEC" Technological Center. It is equipped with Yamazaki MAZAK CNC (Japan) high-precision metalworking machines, tools and tool systems from leading world manufacturers, measuring lab with Carl Zeiss coordinate measuring machine, Romer measuring arm, licensed NX10 CAD / CAM programs for 3D models development of the spare parts, technologies and control programs, and also CAM package MAZATROL Matrix CAM.
Our training department is a branch of the "Engineering Technology Department" of Ulyanovsk State Technical University. On average, our branch provides training for 15 undergraduate students per year. Students conduct scientific research and design work concerning resource-saving engineering technologies, increase of efficiency and reliability of technological systems and elements.
Internal and external training
There are always training and refresher courses in Haltec. They can be as internal, such as seminars, presentations, workshops and external, such as abroad internship in our partners' companies. The constant experience exchange between the company's engineers is the key to the interchangeability and universality of all specialists.
The qualification of HALTEC specialists always increases and meets all international standards ensuring the highest level of implementation of complex tasks.